As you may ask what is off-site meeting rooms? 
Offsite meeting rooms are the meeting that is held away from your office. A place is rented and people are asked to join others for the meeting event. This is the place where people working together come along to make a decision and then go back to the office to start working on them. S basically you book a meeting room on rent for this purpose. 
These meetings are often hosted in hotels, specialised meeting rooms or conference centres or even coworking spaces having built-in conference rooms. In the start, it may seem like more expensive and unpractical but breaking out of your everyday workspace can help you bring a new perspective. And also keep your employees motivated to come in with new ideas.
So whether you want to run a new idea or have a brainstorming session or even a problem-solving session, all the staff members are required to be together in the same room. Having an offsite meeting room on rent sounds like a better idea here and I will give you the reasons for that.
To ensure your offsite meeting goes off without a hitch, consider the following factors when choosing the right venue for your team.  
1. Morale boost and productivity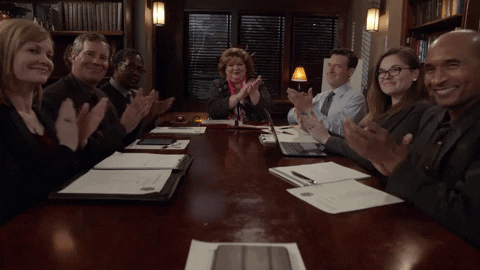 It does not only motivated the employees but also makes the manager more focused and motivated while deciding on the meeting and making the arrangements for the meeting room on rent. 
Off-site meeting really shakes things up. The member in the meeting room is not distracted and have the privacy to carry on the meeting. These meeting can help the employees understand a company's overall strategy and positioning better.
A new location can always be exciting. It is revitalising and re-energising for the employees to get their creative skills on.
2. Create a new landscape 
A new place can create new perspectives in the mind of the employees. Meeting at the same place every time a meeting is being held can make you lazy and distracted. It won't help create new ideas and productivity also won't increase.
A new place can refresh the minds with new ideas.
3. Avoid interruptions 
An offsite meeting helps to avoid any kind of distraction what so ever. Everything is organized systematically and any kind of special preferences is taken care off.
The members in the meeting room also stay focused and can concentrate on the meeting being conducted. With an offsite meeting being held the employees are freed from all kind of distractions that might occur in the usual office environment.
The off-site meeting is held to get the most productivity out of the time spent discussing a new idea or trying to solve the existing one. Getting out of the office and into a different environment keeps the distraction to a minimum level.
4. Higher efficiency 
The employees turn out more efficient since everybody in the meeting is given an equal amount of attention and their ideas are being heard. This makes the employees more active and participative in the discussion and thereby increasing their interest in the company and productivity to provide better information or share of ideas.
Asking an employee to attend a meeting offsite makes them believe that they are an important part of the meeting and this can motivate them to work hard to make an impression.
5. Face to face networking
Few companies tend to hold there meeting via video conferencing or through emails. The meeting that doesn't involve face to face interaction can leave the opinions of few employees unattended and demotivated the employees to participate the next time.
Face to face interaction helps motivate the employees since they can put up their point and can be heard in a better way.
The offsite meeting helps motivate the employees to participate in the meeting.
Some of the offsite meeting rooms are installed with the latest technology. The meeting rooms provide with audio-visual experts along with the latest presentation tech at an affordable cost.
Companies conducting meeting is an offsite meeting room can take advantage of these conference rooms and show the company at its best advantage. With the technological advancement, the meeting rooms provide the manager can focus on the meeting while everything else is arranged by the off-site meeting room.
There are no technical problems faced during the meeting and the company gets to use the latest technology at an affordable cost and only when it's needed.
7. Pay only when needed
The most attractive part of these meeting rooms is that a company can book one only when they need it. This helps to unblock the huge space in the office as the conference room and can be put to better utilization.
Most of the conference rooms are left unoccupied for a long time and only utilized once a week or twice a month when there are meeting being held. Therefore for such companies booking a meeting room away from the office won't just motivate the employees but also turn out to be a great financial decision.
It is a good idea for companies that are small ventured or a startup and do not have a huge space in their office to build a meeting room or a conference room. Booking a meeting room away from the office area is more feasible in financial terms. The meeting rooms can be booked as per the preference and budget. On-Demand booking is possible. 
Pointers: Tips for choosing a meeting room on rent
Do a site visit – make sure the meeting room venue is as per your preference and your convenience.
Locations do matter – Lookout for the location that is easily accessible not just for the manager but the client as well.
Don't forget the fun part – Meetings don't have to be boring always. Few offsite meetings are 100% work, 0% play. Create a balance.
Keep a check on your budget – Do not choose a meeting room on rent beyond your budget. Offsite meeting rooms are for your convenience and there are a variety of options available.
Meeting room size – Choose a meeting room on rent as per your requirement.